What do you do when your daughter's g-tube button pops out of her stomach while you're in the middle of a busy restaurant?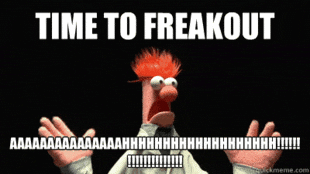 In the middle of S&S Restaurant, I pulled Evie out of her stroller and didn't realize the G-tube was threaded through the stroller strap. I looked down at what was pulling on her, and saw the whole G-tube button sitting there in her stroller. and the hole to her stomach peeking out at me.

Someone without experience with G-tubes might expect that blood and guts would come pouring out, but the only thing that would pour out would be milk or whatever food she had in there.

I got scared to death of this happening when we first left the hospital. They just told us we had to go to the ER if her button popped out of her stomach, and that we had 2 hours to get there before the hole closed and she had to have surgery again to get another one on there.
I took a napkin from the table and held it over Evie's open stoma (the opening to her stomach). No milk was pouring out. Evie just looked at me like, What's happening, Mama? She had no inkling that something had happened.
I calmly told Erick to get the backup MiniOne g-tube kit from the car. My emergency preparedness had paid off, although now it is most definitely going to be in the diaper bag from now on, instead of in the car.
Right there on a restaurant bench, I had Erick test the new balloon and prepare the water syringe and I reinserted the new g-tube button in her stomach while I sang about Wheels on a Bus. Evie had no clue at all that anything had happened.
And that was it! We got to eat yummy brunch instead of spending hours at the ER. If that's not a huge case for patient education, I don't know what is!
Someone is 11 months old this month! What happened?!